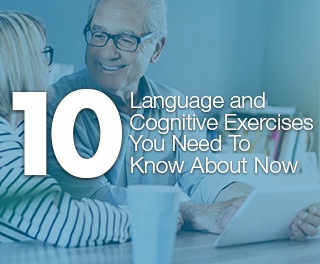 Lingraphica's TalkPath Therapy platform has more than 11,500 speech, language, and cognitive exercises for patients and caregivers to use for free. What many don't know is that the specific exercises can be tailored together to create a custom homework plan for an individual. With thousands of exercises to choose from, we wanted to highlight some of our favorite ones. Take a look below!
1. Activites of Daily Living - Telling Time: Reading the analog clock is a great way for individuals to work on their time telling skills. It's appropriate for all ages and skill levels. Plus, it's available in three levels.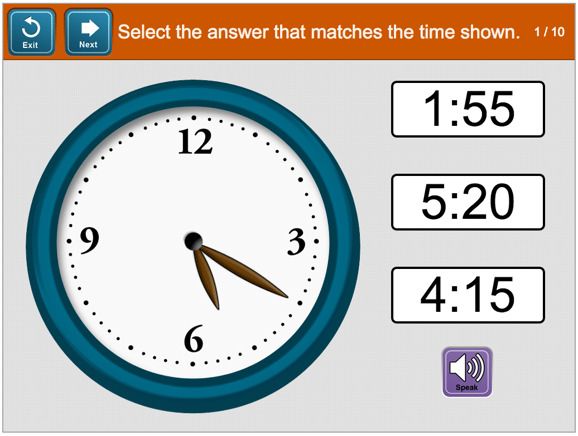 2. Reasoning - Sequencing: Sequencing Pictures tests an individual's reasoning abilities. Individuals will work to place the pictures in the correct sequence.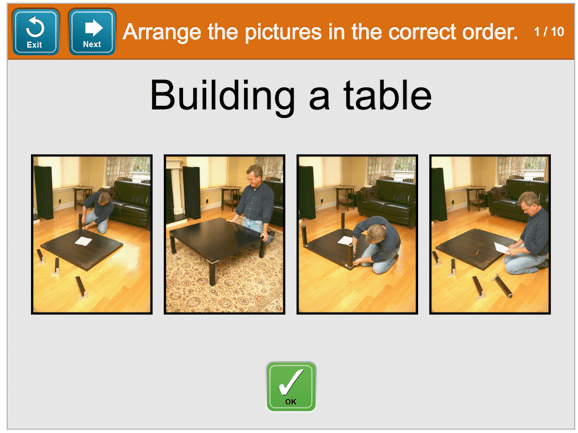 3. Memory - Remote Memory: Know a history buff? He or she will love the remote memory exercises featuring questions about history or important moments in time.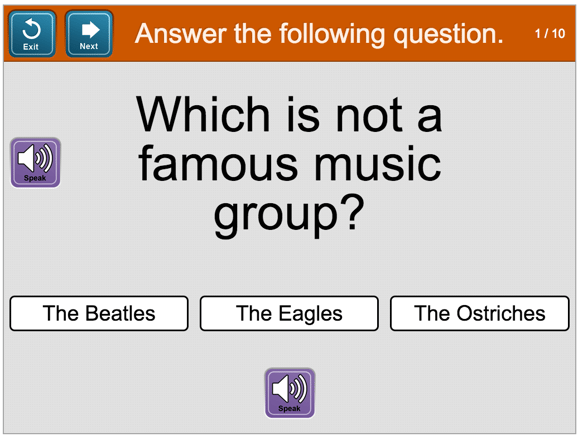 4. Speaking - Tell Me More: This exercise features dozen of photographs flashed to the individual. Describe the pictures using categories, use, properties, location and association. Try this next time instead of flashcards.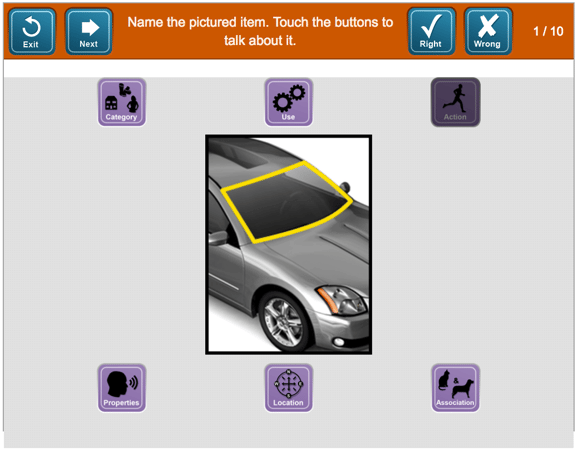 5. News: Lingraphica's TalkPath News platform is built into TalkPath Therapy. This feature allows individuals to read the headlines and latest news coverage while they work on their other speech and language exercises. Users can participate in the comprehension questions at the end of an article or skip them.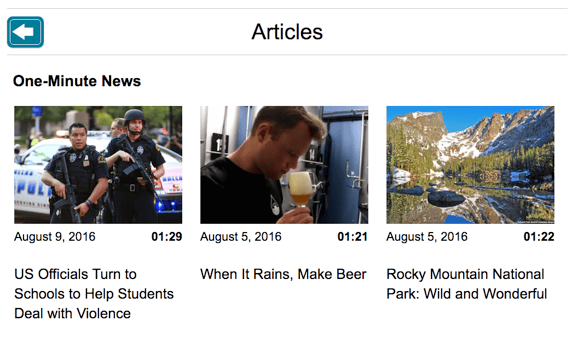 6. Activites of Daily Living - Getting Around: Individuals who take public transportation to and from work, school, or a family member's house will appreciate this exercise. Exercises in this category also include getting around a shopping mall, a train schedule, and a city map.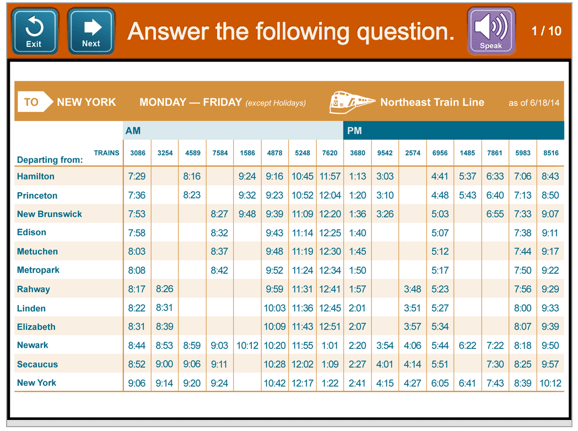 7. Writing - Sentence Scramble: Users can work on processing words in the correct order using the Sentence Scramble.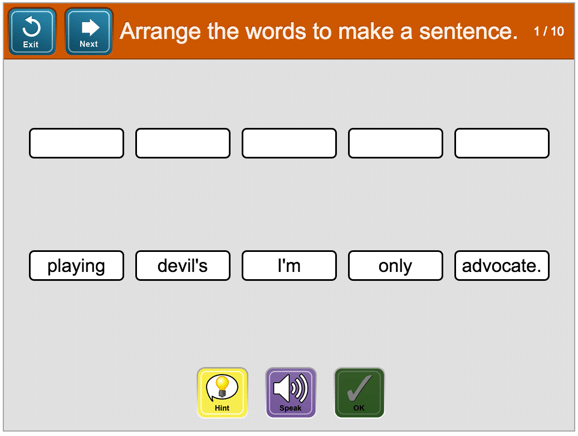 8. Listening - Complete the Phrase: Individuals can use this exercise to work on their listening skills. Instructions will read aloud and the user will touch the picture that completes the spoken phrase.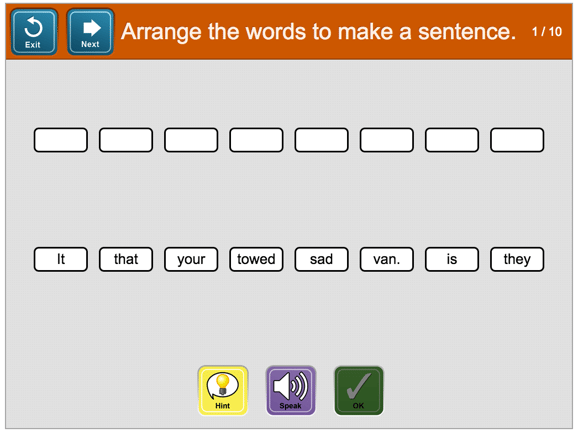 9. Reasoning - Categorization - Parts of a Whole: Categorize words together in this cognitive exercises. Individuals can progress through the two levels of difficulty.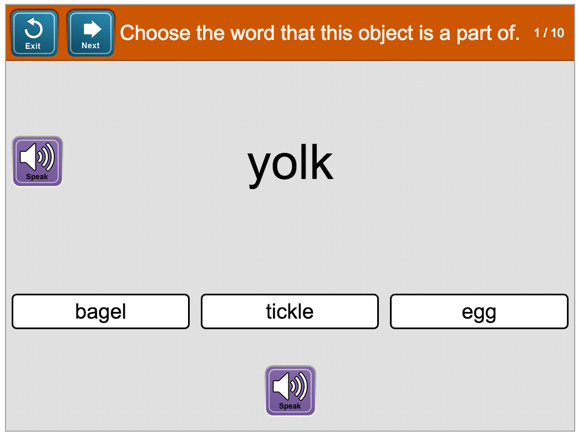 10. Reasoning - General Reasoning - What's Wrong?: This exercise is one of Lingraphica's favorites because it's a lot of fun. Individuals will review a photograph and spot any unusal items. Look below.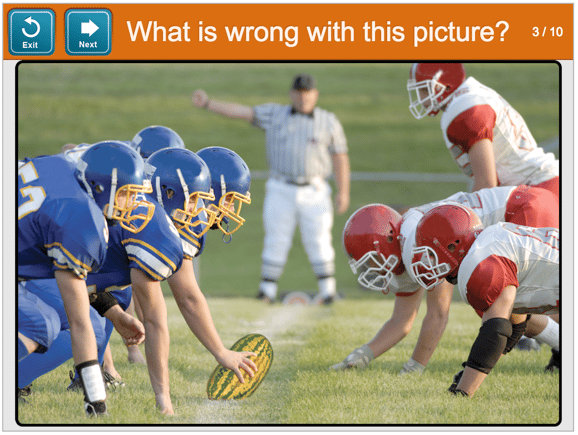 To start practicing your speech, language, and cognitive skills today, create a free TalkPath Therapy account. It's free for individuals, caregivers, and speech-language pathologists to use from the desktop or as the iPad app.