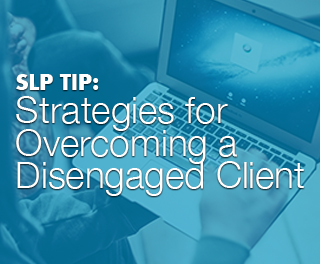 We have all received orders or an Individualized Education Program (IEP) to treat a patient who "doesn't feel like doing any work today." What are the best ways to engage a patient who has made it clear that they don't want to participate in speech therapy? Here are a few tips I learned over time.
Stay out of testing mode: As clinicians, we are continually performing "diagnostic therapy." The trick is to evaluate a skill without presenting it in normal clinical evaluation questions. For example, instead of reading questions from an assessment sheet, start a conversation with your patient. I like to pose questions like, "I ate a chef salad for dinner and chocolate ice cream for dessert. Tell me your favorite foods to eat." This opens the door for conversation with the patient. Lingraphica Tip: I recommend using photos to cue patients. I especially like referencing a picture dictionary, Google images, or a whiteboard. Lingraphica's AAC devices now have a whiteboard feature and thousands of picture icons to help patients communicate. The Foods Page is one of my favorites to use in therapy.
Set the patient up for success: Asking a patient to list their symptoms or describe their pain when he or she suffers from anomia will likely cause the patient to become frustrated and possibly refuse to participate. Combat this by starting the session with helpful cueing strategies like written words, pictures, or icons. These strategies may trigger the patient's memory and help the patient to interact and respond, without feeling frustrated. Lingraphica Tip: I like to use Lingraphica's free SmallTalk Aphasia, ICU, Pain Scale, ADL and Frases de Conversacion app to help patients find the word or phrase they want to communicate. The app's simple phrases like, "I need to use the bathroom," "When can I go home?" and "Turn on the television, please," help patients take control of their environment by empowering them with the ability to communicate simple questions and requests.
Formulate your therapy goals with your patient: Ask the patient what they want to achieve. By focusing on improving the patient's specific communication breakdowns or speech areas you'll see more engagement. For example, a man residing in an assisted living facility hosted a group happy hour for his friends. He was thrilled to be able to clarify that he prefers Guinness beer to light beer. Another patient asked to create a script for requesting prescription refills at his pharmacy. By incorporating these specific, patient-centered goals into therapy, the patient was more motivated to work hard. Lingraphica Tip: The above examples were all completed using the Lingraphica TouchTalk. Using the TouchTalk you can quickly and easily create patient-specific icons, including photos, and voice and video recordings.

Involve the caregiver: SLPs utilize standardized and informal assessment results to create care plans; however, in order to see generalization of the skills addressed during therapy, SLPs need support and commitment from the patient's caregiver. This can be achieved by involving the patient's caregiver from the beginning. Working with the caregiver, you two can formulate a care plan and a home exercise plan to provide practice and reinforcement during and after therapy sessions. Additionally, this model will help the patient be more engaged during speech therapy sessions. For example, a Mom of three young children had the goal of communicating with her children. Working with her husband and family, we compiled phrases and words to help her tell her children to go brush their teeth, get ready for school, and messages to tell her three children she loves them. Lingraphica Tip: Lingraphica provides in-depth caregiver and patient training on all of its products. Our clinical and technical support teams will conduct phone trainings with anyone interested in learning about a device or our online therapy services.
Bring the fun: SLPs are notorious for using board and card games, gym equipment, jokes, music, and crafts to target speech and language skills in an entertaining way. I often start a session by pullng equipment from the gym or the game closet because it sets the session up for successful clinician-patient engagement. If the fun interferes with the work, I utilize a schedule to give the patient a visual reminder of how many exercises and therapy activities we need to complete. Lingraphica Tip: Lingraphica's free TalkPath Therapy and TalkPath News are a good way to use therapeutic exercises that are fun and engaging. Some of my favorite exercises include, "Sequencing Pictures" and "Papa Roni's Pizza." Both offer practice in both language and cognitive skills. TalkPath News is another one of my favorite tools to use! It offers at least two new current events, Monday to Friday, and is designed to be easy to use. It's available from TalkPath Therapy, the TalkPath News website and app or in Lingraphica's AAC devices.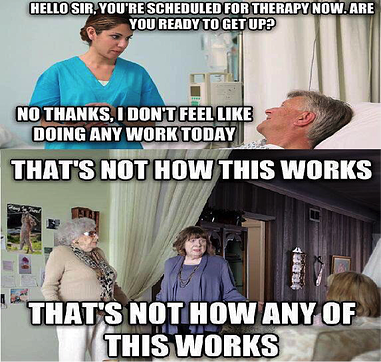 I hope that you find these tips helpful! Lingraphica is committed to partnering with you and your patients to offer tools and techniques that facilitate continued improvement and fun, successful therapy sessions. Please contact us if you would like more information about any of the solutions mentioned.