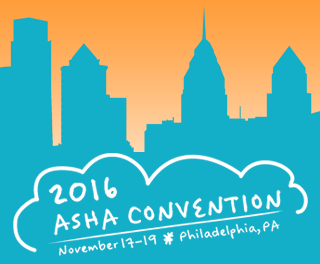 The ASHA 2016 Convention in Philadelphia is shaping up to be one to remember. ASHA is anticipating record attendance and, as always, Lingraphica is bringing you an educational and fun week of activities in Philly. Take a look below at what's going on – you don't want to miss these events.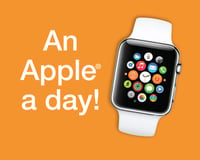 Apple Watch Giveaways
We are giving away an Apple Watch every day at ASHA! Get scanned at Booth 1228 and be entered to win! You must be present at the booth to collect the watch so don't miss these drawing times:
Thursday, 6:00 p.m.

Friday, 4:30 p.m.

Saturday, 1:30 p.m.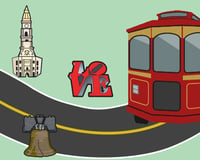 Night Tour of Philadelphia
There are only a handful of tickets left to jump on the Lingraphica trolley tour of Philadelphia on Thursday night from 7:00-9:30. The tour will cover more than 20 historical sites around the city, while we eat Philly Cheesesteaks! First-come, first served. Grab one of the remaining tickets at booth #1228 Thursday morning.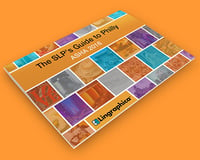 Download the SLP's Guide to Philly
Want to know where to eat near the Convention Center? Do you want to see the sites in Philly during your stay? Download our SLP's Guide to Philly.

Posters, Posters, Posters
Thursday Poster Sessions
Poster #438 – 1:30 - 3:00 PM
Improvements in Chronic Anomia with Therapy Exploiting Computerized Home Practice – Dr. Richard Steele, PhD
Poster #230 – 3:00 - 4:30 PM
Leveraging Online Therapy Tools to Improve Quality Care, Increase Patient Satisfaction & Reduce Costs of Delivery – Lisa Haynes, MS, CCC-SLP
Friday Poster Sessions
Poster #538 – 1:30 - 3:00 PM
Taking Your High Tech Icons to the Next Level – Audi Cathcart, MA, CCC-SLP & Lisa Haynes, MS, CCC-SLP
Poster #569 – 2:00 - 3:30 PM
Embracing LPAA & Establishing Virtual Connections for PWAs Using Online Communities – Faye Stillman, MA, CCC-SLP/ATP
Saturday Poster Sessions
Poster #479 – 11:00 AM - 12:30 PM
Leveraging the 10 Principles of Neuroplasticity in Managing Chronic Aphasia – Lisa Haynes, MS, CCC-SLP
Poster #579 – 12:30 - 2:00 PM
Adopting Communication-Partner Training to Improve the Long-Term Outcome for Individuals with Aphasia – Brianne Kosch, MA, CCC-SLP
Don't miss us on Social
Hashtag your photos with #ASHALing2016 on Facebook, Twitter or Instagram so we can see them!
See you in Philly! And don't forget to stop by booth #1228!