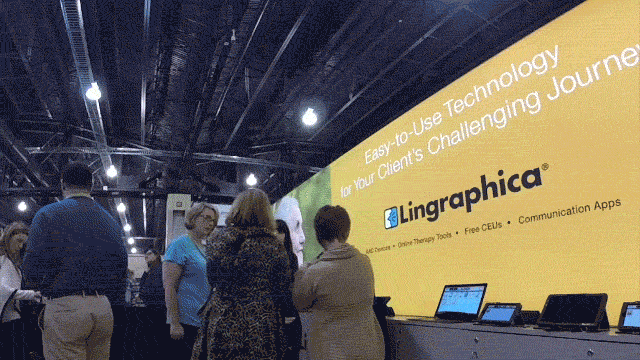 Lingraphica heads to Hollywood for this year's ASHA convention! For all speech-language pathologists planning on attending the convention, make sure to stop by booth 1439 to meet our Clinical Consultant team, demo our AAC devices, as well as pick up some free goodies!
This year will mark Lingraphica's 37th year attending the ASHA convention. Over the years, we have showcased our AAC devices, as well as new communication apps, and online therapy programs. This year is no different, but it will be better! Anyone who stops by booth 1439 will be able to demo the newest software on all of our AAC devices. This software makes these the most user-friendly devices we've ever had!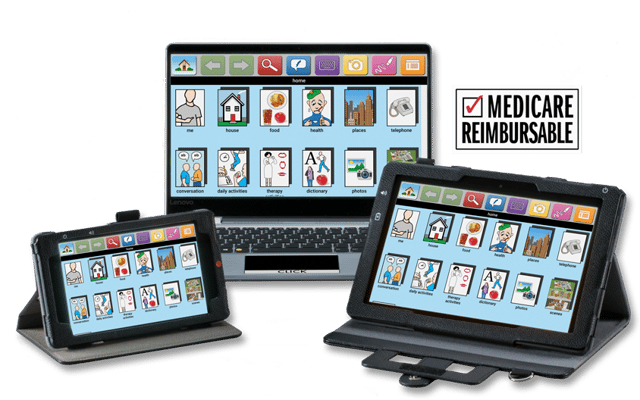 CE Breakout Sessions
In addition to showcasing our AAC Devices and other offerings, we will be offering three breakout session workshops for 0.2 CE credits each. Lingraphica's SLP Clinical Consultants will show you just how easy and fun AAC can be at these two-hour breakout sessions.
During the sessions, you'll learn:
How to walk away with a Lingraphica device to trial with your patient

How to operate, customize, and implement the Lingraphica device into your patient's care plan (during our hands-on workshop)

What the research shows regarding patients who use communication devices while receiving traditional therapy

How patients can obtain funding for devices via insurance and alternate sources

How to incorporate Lingraphica's apps and free therapy tools into your therapy sessions

How Lingraphica can partner with you to make a real difference in your patients' lives
To ensure you don't miss these special sessions, register today! Choose the session time that best fits your schedule at ASHA. Don't wait—each session is limited to ONLY 25 attendees! First come, first-served.

| | | |
| --- | --- | --- |
| Date | Time | Location |
| 11/09/2017 | 3:00 p.m. - 5:00 p.m. | JW Marriott, Studio 4 |
| 11/10/2017 | 9:30 a.m. - 11:30 a.m. | Los Angeles Convention Center, Building CC, Kentia Show Office |
| 11/10/2017 | 3:00 p.m. - 5:00 p.m. | Los Angeles Convention Center, Building CC, Kentia Show Office |
Booth Giveaways
Earlier in the post, we mentioned that there will be free goodies at the booth. Don't worry, we didn't forget about that! Along with free buttons and candy, we'll also be placing a dinner reservation for four people at a great downtown LA restaurant on November 9 and picking up the tab! You and three friends (or soon-to-be friends) will dine in style on Lingraphica's tab after your first day at ASHA. On the second and third day of ASHA, Lingraphica will give away a dozen, gourmet cupcakes from renowned Los Angeles bakery, Sprinkles Cupcakes, to two lucky individuals. You can enter to win these great giveaways in three easy steps:
1) Make sure to get scanned at booth 1439
2) Take a selfie at our booth
3) Post the picture to your personal Facebook page with the hashtag #LingraphicaASHA2017 and tell us why we should choose you in your post!
We're excited to see our SLP friends and meet new ones at this year's convention. Be sure to stop by, check out our AAC devices, and say hi!