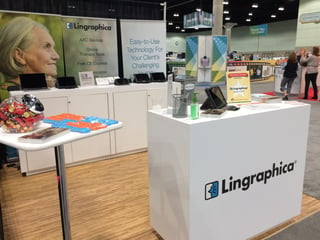 Believe it or not, ASHA 2017 has come and gone, and what a great convention it was! The Lingraphica crew was hard at work in booth 1439, meeting new and old SLP friends who stopped by, and presenting three CE workshops to eager SLPs looking to learn more about our AAC devices and other offerings.
Lingraphica's 37th ASHA conference was an extremely successful one. For the first time ever, we offered to give out our trial devices to SLPs who stopped by our booth or attended the CE workshops and had a patient who could benefit from AAC technology. We successfully gave out dozens of AAC devices throughout the conference to SLPs across the country, with the hope that they will be placed with patients in need of using them to communicate. For SLPs with patients whose communication abilities might improve from an AAC device but didn't get a chance to stop by our booth at ASHA, or couldn't attend our CE workshops, don't worry! You can submit an eligibility check form on our website and have a free device shipped to your home or facility. Click the button below to fill out the form.

There were also great turnouts for all of our CE workshops that were held throughout the convention, led by our own clinical consultants. In total, we had 28 SLPs attend the workshops, with a majority taking devices back with them. All of our clinical consultants took part in leading various parts of the workshops and were excited to see SLPs enthusiastic about learning more about AAC technology and how it can aid people with aphasia and other communication disorders.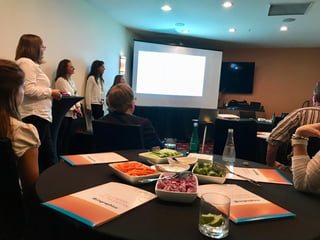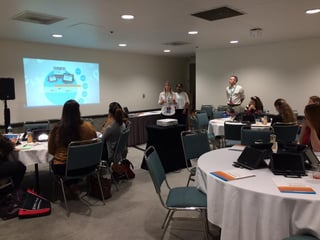 Along with our CE workshops, we also had two poster sessions featured on Saturday, November 11. The first poster session was led by our Chief Scientist, Dr. Richard Steele, PhD, and Candace McGarry, MS, CCC-SLP, of Kennedy Health titled Developing Online Interactive, Adaptable Therapy Apps to Assist and Empower SLPs in Private Practice. Lingraphica Clinical Affairs Manager, Lisa Haynes, also contributed to the research for this poster. The second poster session was led by our California Clinical Consultant, Caitlin Mueller, MS, CCC-SLP titled Common Barriers to AAC Use. Free downloadable versions of both posters are listed below.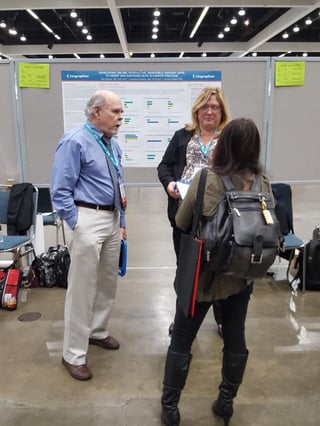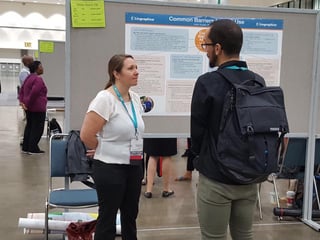 We can't forget to mention our booth giveaways! Along with 14 bags of candy and 1,500 buttons, we also gave away a gift card to a local Los Angeles restaurant Perch and two dozen cupcakes to a few lucky SLPs who took part in our social media contest. Congrats to all of our winners, and we hope you enjoyed your delicious prizes!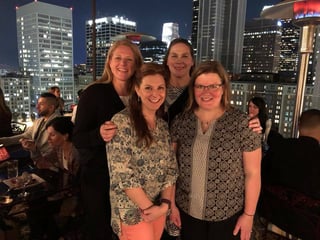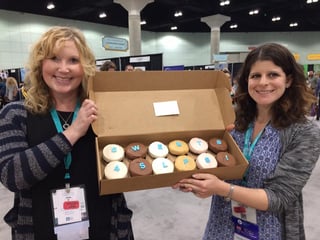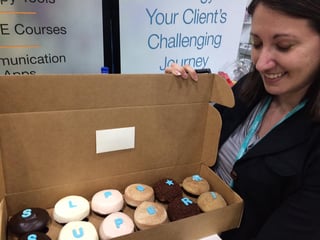 We want to thank everyone who took the time to stop by our booth to learn more about our products or just to say "hi." We appreciate the support and look forward to seeing you all again next year in Boston, MA!