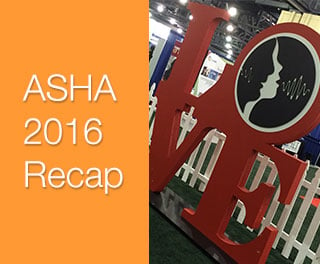 ASHA 2016 was a great success on many levels this year! This year's convention took place in our own backyard--Philadelphia, the City of Brotherly Love. And there was a lot of love for our SLP friends going on at this show!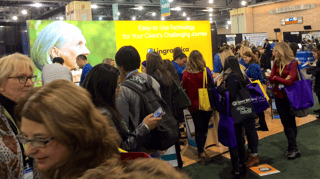 In addition to being the largest ASHA conference to date, with more than 16,000 attendees, the Lingraphica booth was hopping with hundreds of SLPs asking questions and Lingraphica staff members demonstrating several great new features of our AAC Devices, including our whiteboard function. We also allowed eager visitors to test out TheraPath, our online speech therapy platform. At the Lingraphica booth, every day wrapped up with an Apple Watch giveaway to one lucky winner -- not a bad way to end the day!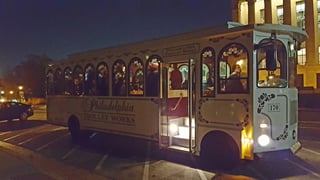 After the first day of the convention, Lingraphica staff took 84 SLPs on a catered trolley tour of Philadelphia. While seeing all the historical and famous sites that Philly has to offer, the SLPs enjoyed must-have Philly cheesesteaks, as well as some regional favorites such as soft pretzels, Tastykakes, and Yuengling Lager.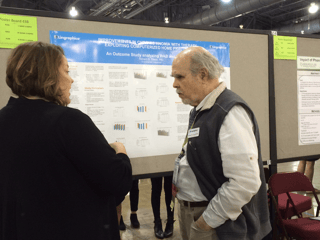 Lastly, we had excellent poster sessions by four Lingraphica staff members. Lingraphica Co-founder Dr. Richard Steele presented his poster on chronic anomia. Clinical Consulting Manager Audi Cathcart delivered great information on taking high-tech icons to the next level. Lisa Haynes, our Clinical Affairs Manager, spoke about leveraging online therapy tools. And rounding out this esteemed group was Clinical Consultant Faye Stillman, who discussed her research on establishing virtual connections using online communities. If you'd like a PDF of these posters, click the button below.

Thanks to all who attended and stopped by our booth to say hello or test a Lingraphica device. We hope to see you next year in Los Angeles!