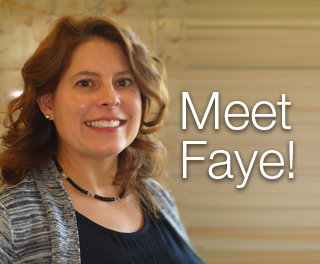 Meet Faye Stillman! Her sunshine attitude makes her the perfect fit for Florida! With years of experience in augmentative and alternative communication, Faye understands the struggles and challenges speech-language pathologists face on a daily basis. She shares her tips for trying a Lingraphica device and more, below. Enjoy!
1.You cover Florida for Lingraphica, tell us your favorite thing to do in the Sunshine State!
There are so many beautiful places to see and fun things to do in Florida. As the Florida Clinical Consultant, my favorite thing to do is visit our SLPs at their facilities for an in-service, product demo and/or consultation. It gives me the opportunity to meet wonderful clinicians, and to see new cities that I haven't before.
2.You've worked in many areas of speech-language pathology, which one is your favorite?
I have a lot of favorite areas as an SLP. I love working with people using AAC and Cochlear Implants to augment their communication skills. I also loved the opportunity to do swallow studies in the hospital setting, and I love writing blogs about speech pathology too.
3.What made you become a speech-language pathologist?
I had a friend in college who suddenly became unresponsive, due to Guillain-Barre, at age 18. She remembers being on a vent; locked-in (unable to move any part of her body), and feeling uncomfortably hot. The nurses continued to put more-and-more blankets on her. She remembers wishing that there was a way that she could tell them that she was hot, not cold. She began to recover, and was seen by the SLP. When her parents came to see her later that day, she looked at them and said, "I can talk." The SLP had given her a Passy-Muir valve, allowing her to verbalize again, for the first time since her illness. Her story not only inspired me to become an SLP, but an SLP who provides AAC, too.
4.AAC devices are often misunderstood; that being said, what's the one thing you wish everyone knew?
I wish that everyone knew that research shows that using AAC will not hinder or stop someone from talking, and conversely, in many cases, it helps to improve and/or restore their verbal expression skills.
5.What is the most unique thing you've seen a client communicate using Lingraphica device?
Last week, one of the client's trialing a TouchTalk, used the device to tell her family that she is "tired of eating chicken," and wanted to go out for dinner. A girl after my own heart!

6.What do you tell concerned caregivers who are dealing with a loved one's aphasia and considering an AAC device as a solution?
I tell the caregivers that AAC can be a powerful tool that helps to alleviate the stress and frustration that both the caregiver and patient are experiencing due to communication difficulties associated with aphasia. I let the caregiver know that he or she will be supported throughout the evaluation and trial process by their SLP and also our clinical and technical support teams. We are here to help answer any questions, and guide them through the process to explore whether an AAC device will be beneficial.
7.How can an SLP connect with you?
An SLP can contact me directly by phone: 386.243.9241, on email or on Twitter: @FayeSLPATP