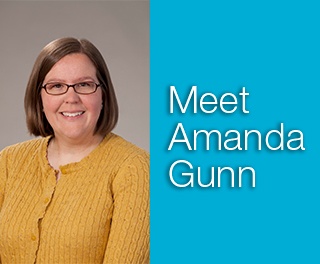 Lingraphica's newest Clinical Consultant, Amanda Gunn joins our team from Georgia! With more than five years of experience as a speech-language pathologist, she will offer the residents of Georgia our assistive technology and post-stroke rehabilitation products. We recently sat down with Amanda to learn more about her background and interests.
How long have you been a practicing speech-language pathologist?
Almost 6 years.
What made you want to become an SLP?
I have always enjoyed helping others. I am also fascinated with language development (Well, languages in general). I once worked with a child at a daycare facility who had delayed developmental milestones and I spent a lot of time working with him on basic play, joint attention and basic social interactions. I fell in love with that, started doing more research into the field and then began to pursue my career as a speech-language pathologist.
What's your favorite thing about Lingraphica's line of communication devices?
They're so user friendly and easy for caregivers and patients to utilize to communicate in meaningful ways. These devices help give a voice to our clients who would not otherwise have a way to connect with others.
Finish this sentence: SLPs shouldn't be afraid of an AAC device because... it changes lives!
Last question, it's a long week and you have no plans. Where can we find you?
Watching Netflix, trying a new restaurant with my husband or playing good, old-fashioned board games with friends!
More about Amanda
Amanda joined Lingraphica in 2016. With more than 5 years of experience in speech-language pathology Amanda has helped pediatric and adult populations communicate. She holds a BS Ed. and M.Ed. from the University of West Georgia.
To connect with Amanda, please call our team at 888-274-2742 or click the button below!