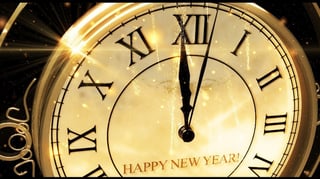 Lingraphica invites you to ring in 2017 with three brand new free CEU offerings to add to your toolbox of treatment strategies and evidence-based practice for your clients. They are 30-minute, recorded webinars that you can complete at your convenience and have been approved for .05 ASHA CEUs. To get started, visit the CEU page on our website:

The three new courses are:
"An Overview for Using Software in Therapy Sessions and Maintenance Programs," by Lisa Haynes, MS, CCC-SLP. This course demonstrates how therapy software can easily be utilized in a clinical setting for three purposes: a tool for treatment, a tool for individualized home exercise programs, and a tool for maintenance programs to maximize outcomes and promote long-term management of a chronic impairment.
"Maximizing Patient Outcomes by Leveraging Clinical Data from Online Therapy," by Lisa Haynes, MS, CCC-SLP. In this research-based web demo, Lisa describes the impact an online speech therapy program has on the treatment of speech and communication disorders for persons with aphasia. She details a study, conducted at the Snyder Center for Aphasia Life Enhancement, that supports the need for a structured, easy-to-facilitate home speech therapy program.
"Improvements in Chronic Global Aphasia using Advanced Therapy and Home Practice," by Dr. Richard Steele, PhD. This is a research-based web demo in which Dr. Steele discusses the improvements in persons with severe, chronic aphasia following resumption of therapy with a combination of clinical and computer-based treatments using structured interactive exercises. Participants learn where and at what magnitudes significant improvements occur at impairment and functional communication levels per the results of the Western Aphasia Battery and Communicative Effectiveness Index assessments.
For more information, visit: