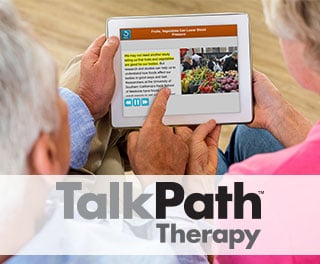 TalkPath Therapy, the platform that offers more than 11,500 speech language and cognitive exercises to you and your clients for free, just received some upgrades. Here's what you can expect from new-and-improved TalkPath Therapy!
What's New?
For clinicians: During our last update, we heard from many professionals that it was important to have a clinician-specific dashboard with access to multiple clients' plans and reports. So, we developed and delivered a platform that makes managing several clients simple. This time, we've updated the look and feel on the clinician dashboard to make navigation a bit easier.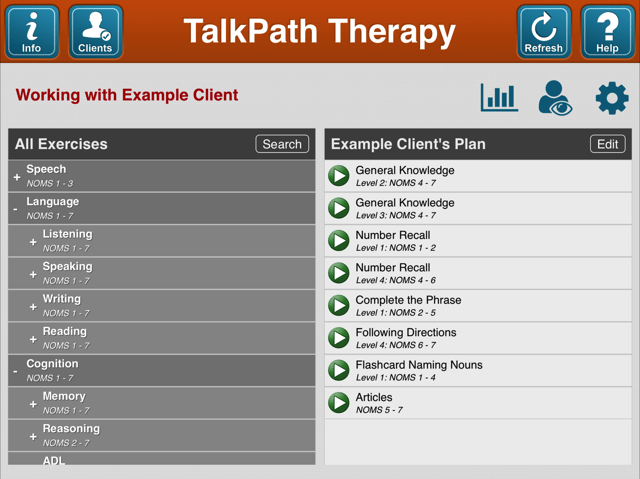 We've also added the ability for clinicians to search through exercises on their dashboard. As shown below, a user searched for the word "Memory," and the results yielded ten different results.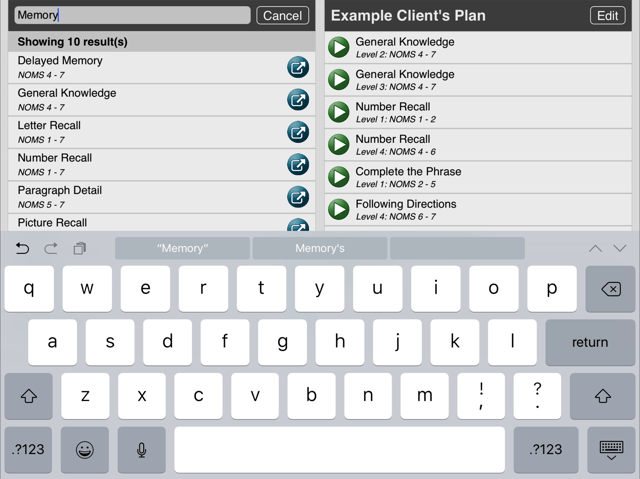 Additionally, TalkPath Therapy now enables users to add difficulty levels to their plans, which allows for increased learning and additional practice on any given topic.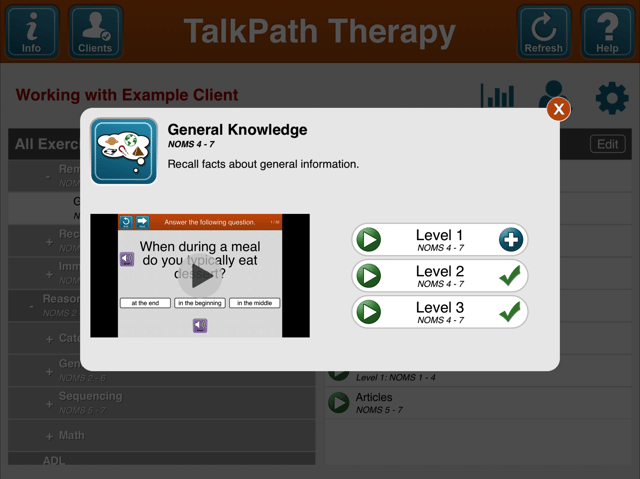 For anyone: TalkPath News, Lingraphica's daily news service app, now can be accessed directly from TalkPath Therapy.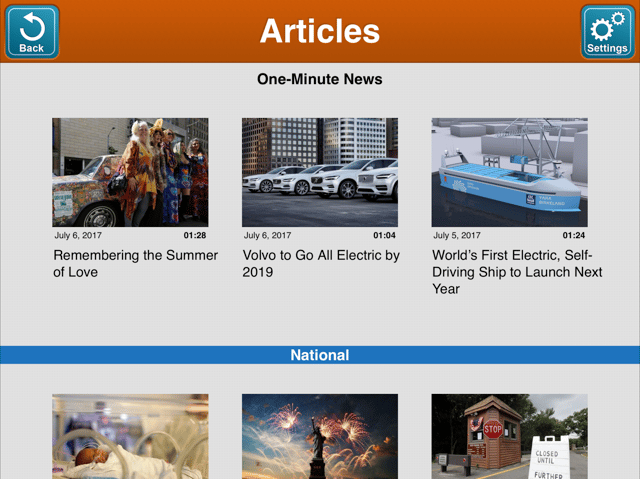 We've also expanded our content with more Spelling, Sentence Completion, and Following Directions tasks.
What's the Same?
It's Free: TalkPath Therapy remains free for clinicians and individuals to use at anytime.
Easy to Access: TalkPath Therapy is still accessible from three places

: the Web, the

iPad app

, and on an AllTalk device. Clinicians and individuals can work online or offline with the iPad app or online with the

Web browser

or AllTalk device.

Reporting Capabilities: Reports still feature detailed tasks and an overview of a client's work, so clinicians can track usage and an individual can see their completed work.
Exercise Content: Finally, our reading, writing, speaking, and listening exercises are available on this app.
Stay tuned for more updates to TalkPath Therapy. We can guarantee you'll see more from us in the coming months. Until then, sign into your free account and start working today!