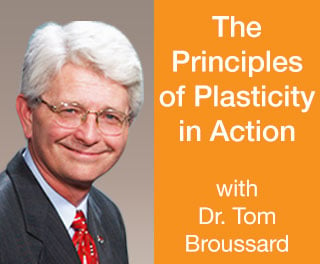 Special guest and stroke survivor Dr. Thomas Broussard shares his real-life story of how the 10 principles of neuroplasticity helped him recover from the attack on his brain in 2011. Check out his vlog.
As clinicians, patients, caregivers, and humans, we can use the 10 principles of neuroplasticity to guide and increase improvements of habilitative and rehabilitative goals. In this vlog, Thomas G Broussard, Jr., PhD, provides an introduction and real-life application of these principles, and how he used them to recover from a stroke that occurred in 2011. He wrote a chapter on each of the 10 principles and how he put these principles into action in his book "Stroke Diary: The Secret of Aphasia Recovery." You can read more about Tom's works at his website: www.strokeeducator.com.

SLPs who are interested in learning more about "Leveraging the 10 Principles of Neuroplasticity for AAC Device Training" and developing treatment plans are invited to take this free one-hour course on our website. Lingraphica offers this and several other options for earning free CEUs.