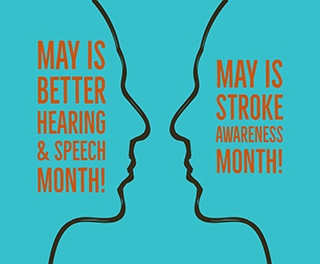 May is Better Hearing & Speech Month, and it's also Stroke Awareness Month! Read on for a few facts, resources, and ways we can raise awareness together!
May is a double-duty month here at Lingraphica, as we seek to celebrate Better Hearing & Speech Month, championed by the American Speech-Language-Hearing Association (ASHA), and also raise awareness of stroke.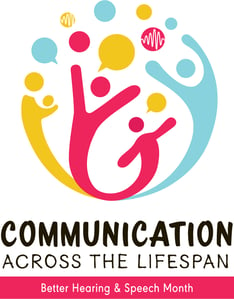 In honor of these two month-long events, Lingraphica will share Better Hearing & Speech Month and stroke awareness posts on Facebook during the month of May. We'll also be sharing some important tips and stories about stroke during the month. And...we want to hear from YOU! Be sure to reply to our Facebook posts about what "better hearing and speech" means to you.
Better hearing and speech can mean different things to different people. For some, it means taking a break from electronic screens to really listen and communicate face-to-face with friends and family. For others, it means making genuine connections with others through the written or spoken word. And still for others, like us at Lingraphica, it means delivering ways to communicate--like free apps or a free trial of an AAC device--to those who need a little help due to stroke, aphasia, or other communication disorders.
It also means creating ways to educate professionals like you about technologies that could help your clients improve their communication. This is why we developed the Lingraphica Certification Program (LCP). The Lingraphica Certification Program is for SLPs who want to become specialists using all of Lingraphica's technologies. After completing the program, you'll earn up to 3.4 ASHA CEUs, as well as know the ins-and-outs of our AAC devices, speech therapy platforms, and our family of apps. Learn more about our certification program and how you can enroll.