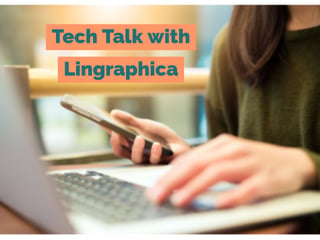 We understand that learning about AAC devices and apps isn't the easiest thing in the world for everyone. If you aren't the super-tech SLP, have no fear! Lingraphica is here to help!
As your partner for the journey, Lingraphica wants all our customers—from SLPs to device owners—to be as knowledgeable as possible about our products and how they can help your clients throughout recovery. You may have questions you would like to ask us about our products and offerings. Now is your chance to ask those questions!
We want to hear what questions you may have for us! That includes anything related to our devices, apps, and therapy software. Over the course of the next few months, we will be answering your tech questions in blog posts that will be featured in our monthly newsletters. If you have a tech question you would like to ask us, please fill out the form below.
Sample Questions:
"Are your SmallTalk Apps available on your devices?"
"Can my clients put pictures on a Lingraphica AAC device?"
"Do you offer any device training videos for new device owners?"