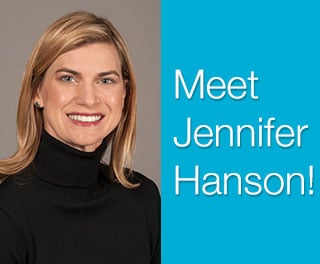 Jennifer began her journey as a Lingraphica clinical consultant in December 2018 and lives in New Mexico. Jennifer graduated from Wake Forest University with a Bachelor of Arts in Spanish and Psychology. She received her Masters Degree in Speech-Language Pathology from The University of Arizona. Read on to find out a bit more about one of our newest additions to our clinical consultant team!
Tell us a little bit about yourself: what do you like to do in your spare time and what are your passions?
I try to keep a good balance of work and fun in my life and have found a career that combines the two! Our little family spends a lot of time together attending my son's sports events and also being active together. We enjoy downhill skiing in our state of New Mexico and running or biking in our neighborhood along the Rio Grande.
In the recent past, I volunteered as a board member on the New Mexico Speech Language Hearing Association, and I am now branching out into other areas.
New and old friendships are important to me, so I try to always have a coffee date on the books.

What did you do before coming to Lingraphica?

I have been an SLP for about 14 years. Just before joining Lingraphica, I was a clinical instructor at the University of New Mexico for five years, focusing on working with individuals of all ages who are multilingual. I was very involved in group therapy, including reading groups for aphasia, conversational groups, and a primary progressive aphasia group. The University of New Mexico has a busy clinic, and I enjoyed supervising graduate students there for a variety of client profiles and disorders. I also taught graduate and undergraduate courses with a focus on neurogenics. I learned so much working in an academic environment and am grateful for that opportunity.
Before that, I worked in a variety of hospitals in Arizona, Vermont, and New Mexico, from acute care to outpatient. I have worked in hospitals near both our southern and northern borders and have enjoyed the multilingual and cultural intersections in these clinical environments. I also had the privilege to provide ample clinical supervision in Vermont in the hospital and at the University of Vermont in Burlington.

Who or what inspired you to become an SLP?

My mother's friend, Caroline, took an interest in my academics when I was in high school. She was an SLP and recognized that it might be a good path for me. When I began to look into it, I realized it would be a good fit, as I was studying Psychology and Spanish and found it was a great way to apply this knowledge.
When I was young, I thought I wanted to be a social worker after reading about Jane Adams at Hull House. Though I did not take that precise path, becoming an SLP has allowed me to provide the direct care that is important to my heart. It is a privilege to be a team member in such a personal way. At Lingraphica, I feel I can support and empower SLPs as they team with their clients and care partners.

Lingraphica is a mission-driven company that aims to help as many people with communication and speech disorders as possible. Do you have any personal goals for your work? What do you hope to achieve in your first year?
As a bilingual SLP, I spent many years creating my own materials in Spanish and was always excited to learn about another Spanish SLP resource that had become available. Lingraphica's devices can easily switch between English and Spanish, and I will be working to add more vocabulary in Spanish to the devices that will be relevant to the Spanish-speaking community. I would love to hear from SLPs about how our Spanish language software can be improved. I also want to get the word out about Lingraphica in New Mexico in particular and be a resource and support to SLPs in the Southwest.
-----------------
If you or someone you know might be interested in becoming part of the dedicated Lingraphica team, click the button below to submit a resume.