Here are key takeaways from a newly-certified Lingraphica specialist as she reflects on how best to serve people with Aphasia using AAC devices.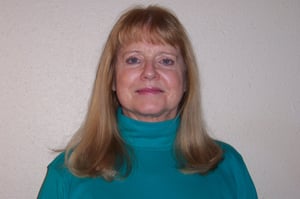 It's been a busy few months for SLP Susanne Lockford of Santa Fe, New Mexico. In April, she became a Certified Lingraphica Technology Specialist. Then in early June, she joined the Aphasia Cruise along with Lingraphica, the Aphasia Recovery Connection (ARC), and the University of South Florida.
The week-long cruise brought together people with aphasia and their families, as well as SLPs and aphasia experts. For Susanne, it afforded the opportunity to put her newfound knowledge to the test.
"I would look around the room for a person with aphasia that wasn't talking to anyone and approach them to strike up a conversation," Susanne said.
She felt confident communicating with people with aphasia and loved seeing them light up when she assured them, "I know you know what you want to say."
That simple phrase led to some of her fondest memories of the cruise. Susanne also noted a dinner conversation with another couple, and recounts how the husband, who uses a Lingraphica speech generating device, was able to make a toast to his son and daughter-in-law at their wedding.
Susanne says she felt much more confident working with people with aphasia and using AAC communication devices as a result of the certification program.
The Need to Become More Knowledgeable in AAC
Despite having been an SLP for over thirty-four years, Susanne said she felt that AAC had been a gap in her skillset. Before obtaining her certification, she had taken several of Lingraphica's online CEU courses in order to build her skills.
But it wasn't until she read a success story about an SLP named Melanie who helped her patient Rosanne recover using a Lingraphica communication device that she decided to obtain her certification.
"I read that story and thought to myself, 'I want to be like Melanie,'" said Susanne. "The certification program has given me the confidence and ability to help patients with aphasia."
Additionally, Susanne says the program taught her how critical family members and communication partners are to patients' success. She recently trained one patient's sisters on using his device. As a result, the patient is reportedly thriving and uses his device in public without hesitation.
"I hope that my experience inspires other SLPs to become proficient in AAC, the way that Melanie's story inspired me," said Susanne.
To learn more about the Lingraphica Certification Program, click here.